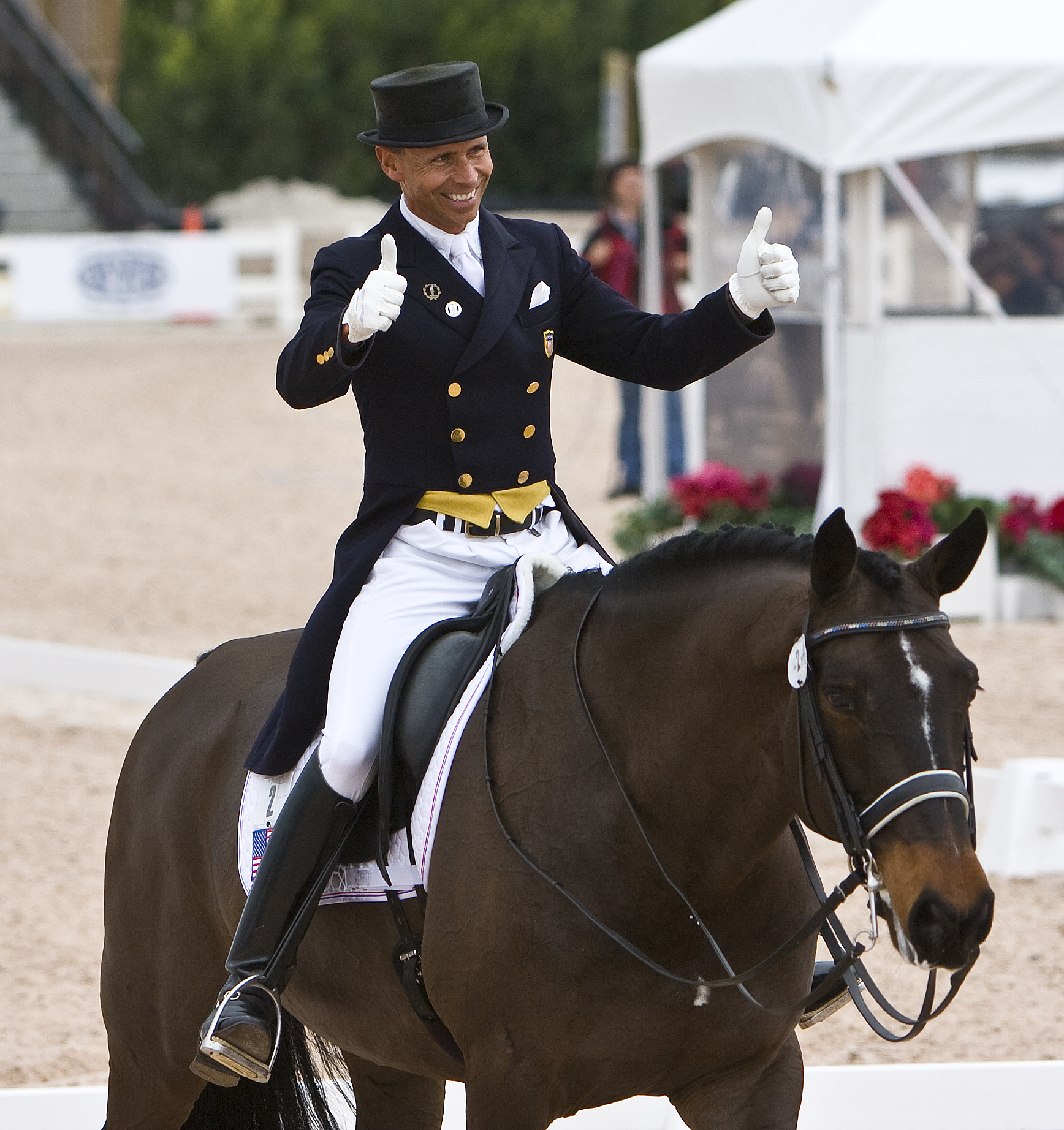 "A horse with amazing gaits can cover up even the most un-amazing rider."
-
Steffen Peters
Haven't we all seen the rider who posts on her tippy-toes, sea-saws at the bit, has incredibly unsteady hands, flaps her legs against the horse's barrel, or flops up and down like a toddler on a trotting pony? But that very nice horse with big, lofty gaits and natural self-carriage sure makes her look like a pro, huh?
I heard him say this at his clinic in Dallas last November. Still can't find the rest of my notes!
I've heard George Morris say something similar about the GP riders who click their heels over the backs of their saddles over a jump (LOL) during a Q&A in
Practical Horseman
. I need to find that next!